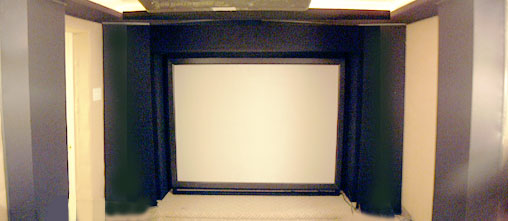 The 3500 Theater
After 3 years of research and planning and two months of construction, my basement home theater is now complete! This theater was built with a very realistic budget. The whole thing from the studs to the wires and the projector cost under 3500, hence the name.
Many thanks to the members of the Internet's largest Home Theater community,
AVS Forum
, and to AV Science for making and hosting the forum.