!This is an interactive table of Granada Televisions Sherlock Holmes episodes and the locations at which they were filmed.>
This graphic lists episodes of Granada Television's 'Sherlock Holmes' series starring the late Jeremy Brett. Each episode's filming locations are shown in the interactive table as hyperlinks whenever possible. Locations with web sites are underscored. Although some locations are private, most of the venues are open to the public.

TIP Both scroll bars are active. Locations with web sites are underscored. Click on the links. Use your browser's 'Back Button' to return here. This page is best viewed with a screen resolution of 800 x 600.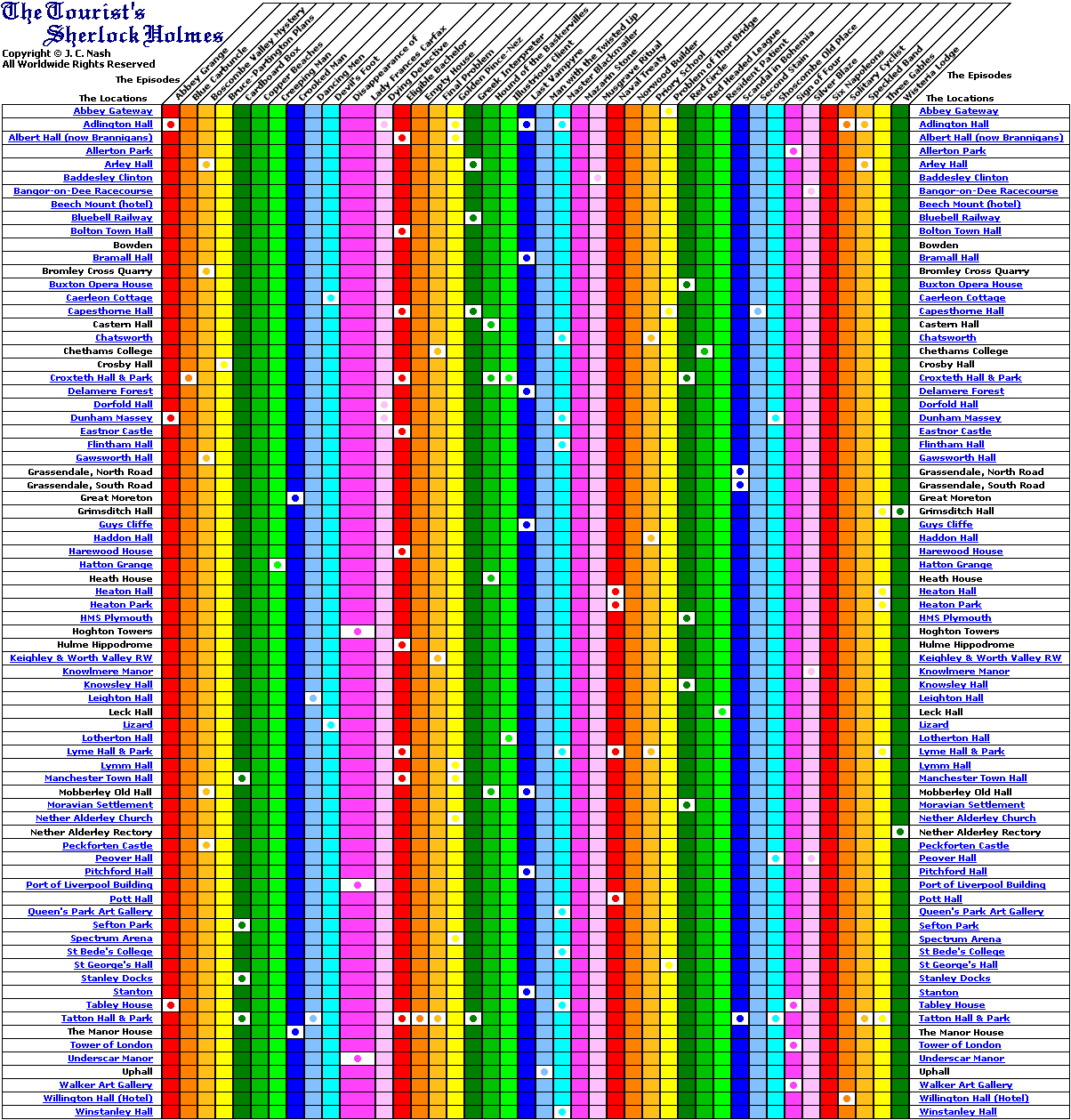 Be sure to read the Disclaimer. Use your browser's back button to return here.

Copyright © 1999 - 2005 J. C. Nash. All worldwide rights reserved.
Last modified: Thursday, 27 October 2005.
Portrait of the late Jeremy Brett as Sherlock Holmes is Copyright © Tom Rieschick and used with the kind permission of the artist.
Mr.Rieschick's Sherlockian artwork is available from The Sherlock Holmes Shoppe.